Peter B. Miller, Arch., RS is a graduate of the College of Architecture and Urban Studies at Virginia Tech and has over 30 years experience in the fields of architecture, historic restoration, and technical inspections. His professional experience with Reserve Studies and community associations dates to the early 1980's. A frequent author and national lecturer on the subject of Capital Reserves, Mr. Miller has earned the professional designation of Reserve Specialist (RS). He served as the 2004 President of the Washington Metropolitan Chapter of CAI and also served on the Board of Directors of the South Carolina CAI Chapter. In addition, he was Vice-Chair of the CAI National Reserve Professionals Designation Committee from 2002 to 2005. Mr. Miller was the 2002-2003 Recipient of CAI National's "Award for Excellence in Chapter Leadership" and was one of the recipients of the 2004 CAI National President's Award. Mr. Miller is also a member of the Urban Land Institute and the Congress for the New Urbanism.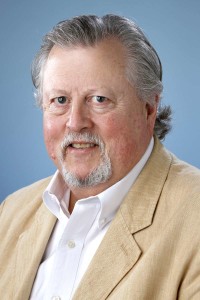 Peter B. Miller, Arch., RS
James W. Dodson, Jr., RS, PRA holds a Bachelors Degree in Architectural Engineering from the University of Texas and a Masters Degree in Civil Engineering from Stanford University. He has attended the Program for Management Development at Harvard Graduate School of Business. Mr. Dodson has been a Registered Professional Engineer in the State of Texas from 1972 to 1994, and has managed construction projects up to $100,000,000 in scope for a variety of private sector clients and government employers. He has been certified as a Reserve Specialist by the CAI, and is a Principal for Miller Dodson Associates, Inc. In this capacity, he has performed and supervised over 5,000 Reserve Studies for clients of Miller Dodson Associates, Inc. He is a member of the Association of Professional Reserve Analysts.